Using Social Media to Build Your Business and Personal Brand
Tuesday, April 12, 2016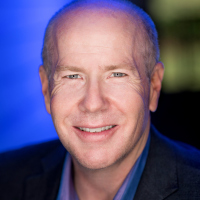 Tuesday, April 12, 2016 @ 5:30 PM
Unique Photo – Fairfield, NJ
FREE for Dues-paying NJCN
and MCA-I NJ Members
Do you feel like you have fallen behind in the social media world? Are you unsure of how to use social media for your business? Should I have Facebook friend or business page? What do I do with my personal page? How do I make all of this work for me? You know you have to use social media if you want to be successful
Matt shows you how easy it is to use social media and a dual brand strategy to build your presence and grow your business. In this seminar, Matt shares some BIG secrets he has discovered on how to be a social media power user, and, how a non-famous person can get himself or herself into the top 1% of of all social media users!
Facebook, Twitter,  Instagram, LinkedIn, Security, Privacy and how to get your customer's or client's attention are all covered. You'll come away from this workshop with the skills and knowledge necessary to build your own powerful brand and be someone who knows how to use social media!
Top 1% Of All People on Social media – #11 Ranked CMO on Twitter in the USA
THIS EVENT REQUIRES PRE-REGISTRATION
Reservations taken through PayPal
Free to NJCN and MCA-I NJ members! Members are required to RSVP now.
(Pay with your Credit Card or PayPal account)
Members Free* | Student (with ID only) $5 | Non-Member $10
At the door $15
* NJCN and MCA-I** NJ Pre-registered dues-paying members
**Members of any MCA-I chapter: FREE
(become a member before the meeting & get in for free)
Sandwiches and Refreshments will be served